Training and Placement Cell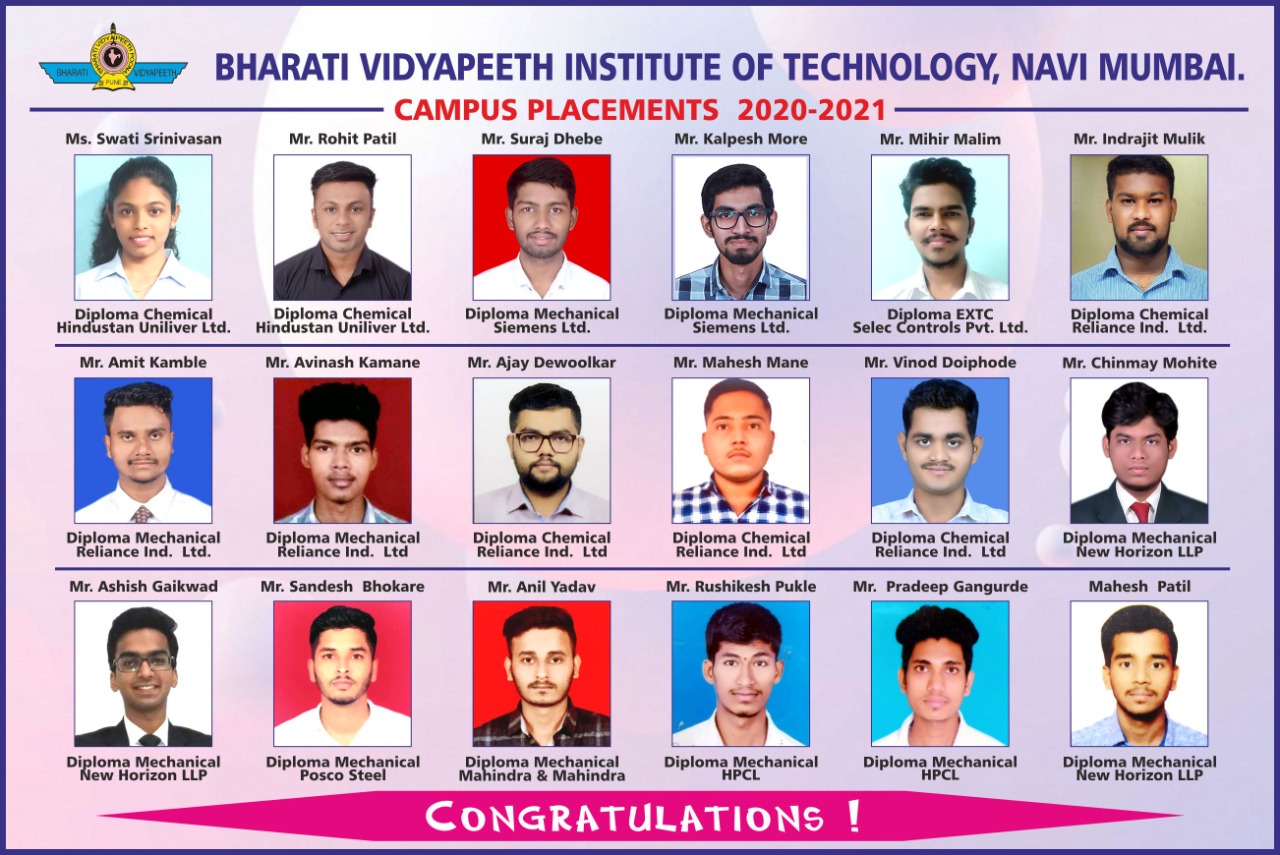 Mission
To assist in development of our students by providing balanced set of technical skills, interpersonal skills and develop a positive attitude to life.
To act as a nodal body for the institute to provide quality technical manpower to suit every organizational need.
Vision
To act as a single window for career counseling and higher studies in Engineering & Technology fields.
To set up adequate infrastructure for conducting and coordinating the campus placement process for industries and the institute.
About T&P cell
The Training and Placement Cell was established in April 2004 with an objective to get the placement in prestigious organizations/companies while studying in the Campus itself. Leading organizations/companies visit the campus and select the students when they are studying in the final year. Training is given to the students in taking aptitude tests and technical test, Mock Interview and Mock Group Discussions are conducted to train students to perform well in the campus selections. To run the show in better & organized manner, a committee for training and placement is constituted, comprising representatives from each department and Training & Placement Officer as Coordinator carry the activities of training & placement. Under training activities, faculty members are deputed for uploading programmes to upgrade their theoretical knowledge also they are deputed for trainings to make them aware about the present procedures & practice adopted in different organizations and industries.
Students are also encouraged to undergo vocational trainings in the industries which bridges the gap between theoretical knowledge and its practical implementation, also enables their placement in industries. Reputed industries/companies are invited to conduct campus recruitment & selection for final year diploma students.
Profile of TPO
Name of TPO: Vinai Mehrotra
Designation: Training & Placement Officer
Qualification: M.Sc. (App. Maths), M.B.A (Finance)
Experience: 35 years in Teaching & Administration
Contact No.: 022-27571074 / 2434 Extn-156, M- +919702393399
E-Mail ID:

This email address is being protected from spambots. You need JavaScript enabled to view it.

Alternate E-Mail ID:

This email address is being protected from spambots. You need JavaScript enabled to view it.
T&P Cell Overview
The Training & Placement Cell actively coordinates with students and corporate to cater Industry needs by providing high quality placement services to the students of our Institute.
The T&P Cell presently coordinates with more than 20 leading organizations which recruit fresher diploma engineers for entry level positions in their respective organizations.
In the year of inception the T&P Cell modestly established contacts with around 12 organizations and placed 31 number of students as almost 90% students opt for higher education. With every passing year, the number of recruiting organizations has increased. About 10-15 renowned organizations visit our campus or invite our students at their facility every year and conduct recruitment & selection process on & off campus.
The independent Training & Placement Cell has been built with a view to provide the complete autonomy and convenience for executives to conduct fair and transparent talent search to recruit good quality diploma engineers for their organizations.
The progress of the recruitment programs can be judged by the increasing total number of offers to our students made every year.
A trend of the placements with Companies coming for campus recruitment, is shown in the chart below. A list of Recruiters for academic year 2011 to 2016 is given here.
Placement Chart 2017-2020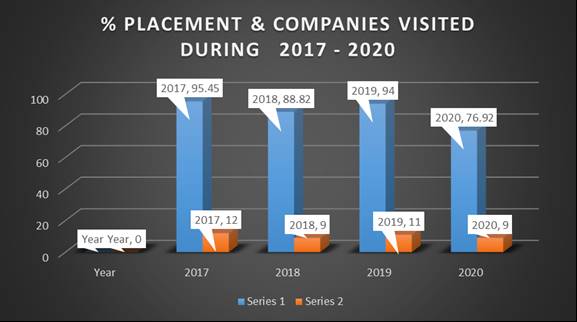 | | | | | | |
| --- | --- | --- | --- | --- | --- |
| | Year | 2017 | 2018 | 2019 | 2020 |
| Series-1 | % Placements | 95.45 | 88.82 | 94.00 | 76.92 |
| Series-2 | Companies | 12 | 9 | 11 | 9 |
Recruiters for 2020 Batch

L & T
CIPLA LTD
RELIANCE INDUSTRIES LTD
GODREJ CHEMICALS
SAMARTH SECURITY SYSTEMS
SHARDA EQUIPMENTS
SELEC CONTROLS PVT. LTD.
L&G TULJA ASSOCIATES.
SCCINTC SUPPLY CHAIN CO.
Recruiters for 2019 Batch

L & T
CIPLA LTD
RELIANCE INDUSTRIES LTD
TOYO ENGINEERING
NRB BEARINGS LTD
LIXIL WINDOW SYSTEMS
SELEC CONTROLS PVT. LTD.
CAVIN KARE Pvt. LTD.
AEGIS LOGISTICS
Recruiters for 2018 Batch

L & T
GODREJ BOYCEE
RELIANCE INDUSTRIES LTD
SCHLUMBERGER
AEGIS LOGISTICS
SIEMENS LTD
SELEC CONTROLS PVT. LTD.
U V LIFE SCIENCES
CAVIN KARE Pvt. LTD.
Recruiters for 2017 Batch

L & T
CASTROL INDIA
RELIANCE INDUSTRIES LTD
FUJI FILMS
C S DIESEL
FUTURE GENRALI (I) INSURANCE CO. LTD.
SELEC CONTROLS PVT. LTD.
U E LIFE SCIENCES
FREIGHT WINGS PVT. LTD.
OWENS CORNING
UNITECH INSTRUMENTATION
SKYMET WEATHER SERVICES