Institute of Technology (Polytechnic), Navi Mumbai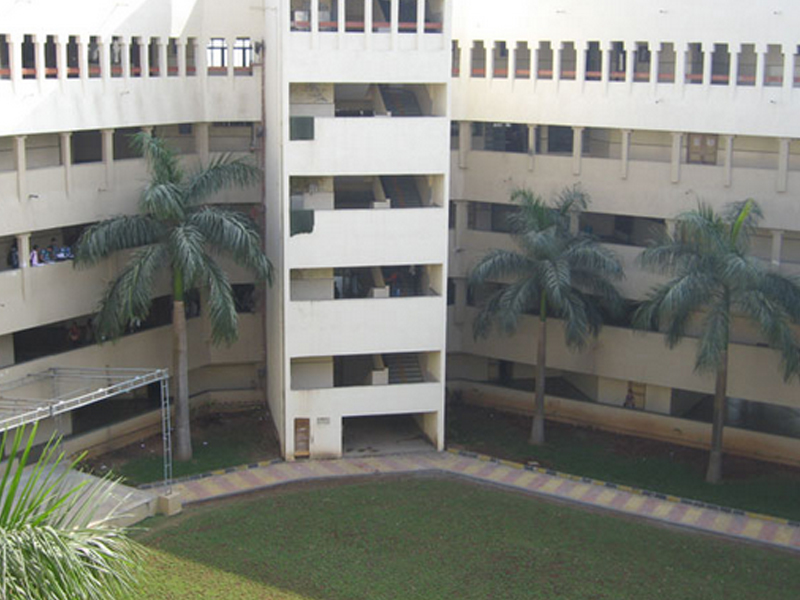 Bharati Vidyapeeth, the parent body of
Bharati Vidyapeeth Deemed University
, is one of the largest networks of educational institutions in the country. It was established by
Dr. Patangrao Kadam
in 1964 when he was only 19 years old. Dr. Patangrao Kadam came from a farmer's family in remote village with no educational background. He was the first matriculate from his village. Under his visionary and dynamic leadership, Bharati Vidyapeeth expanded so rapidly that it has now 140 educational institutions of various kinds. Its major Campuses are located in New Delhi, Navi Mumbai, Pune, Kolhapur, Sangli, Solapur, Jawhar and few other places. Our beautiful campuses in New Delhi, Navi Mumbai and Pune are jewels in the crown of Bharati Vidyapeeth, hence need a special mention. It is gratifying to note that more than half a million students are enrolled in our Institutions. The number of teachers and professionals working in our Institution exceeds ten thousands.
Bharati Vidyapeeth runs primary and secondary schools. It conducts colleges and institutions of liberal and professional education. Among them are Arts, Science and Commerce colleges, as well as colleges of Medicine, Dentistry, Ayurved, Homoeopathy, Nursing, Engineering, Architecture, Pharmacy, Management Education, Hotel Management and Catering Technology, Law, Social Work etc. In brief, Bharati Vidyapeeth has institutions in almost all the fields of knowledge. Besides, it has six research institutes in which research work is being carried out in such diversified areas as Stem Cell, Animal and Plant Tissue Culture, Applied Chemistry, Pharmaceutical Sciences, Environment related issues, social sciences and humanities etc. All these colleges are well reputed for the infrastructural facilities and academic excellence they have achieved.
The success story of Bharati Vidyapeeth is unique, having very few parallels. Its moment of glory came when the Government of India in appreciation of the academic excellence of these institutions bestowed the status of Deemed to be University initially on a cluster of 12 institutions of Bharati Vidyapeeth on 26th April, 1996. Later on five more institutions were added to it. Many more to follow in the days to come.
Bharati Vidyapeeth is an educational institution with a difference. Social consciousness and social commitment of Dr. Kadam are reflected in the institutions which he has started and also in their activities. Among the other institutions of Bharati Vidyapeeth, which need a special mention, are a public school situated in the picturesque natural environment of Panchgani, the queen of hill stations in Maharashtra and two renowned English medium schools in Pune and Navi Mumbai.
The social commitment and humanitarian outlook of Dr. Patangrao Kadam are reflected in a few socially relevant projects which Bharati Vidyapeeth has launched. They include schools for tribal children at Jawhar, (Dist. Thane), and an industrial training centre located at Kadegaon (Dist. Sangli) for rural girls where they are given free lodging and, boarding facilities. Realizing the significant role which education and cooperation together can play in the upliftment of people, particularly of deprived sections of population; Dr. Kadam has established several cooperative units including a bank, a sugar factory, a spinning mill, cooperative consumer stores and the like. These cooperative institutions are a part of the Bharati Vidyapeeth family.